Wize Computing Academy® is a leader in Children Enrichment Education and is recognized as a Top Education, Children's Products and Services Franchise

.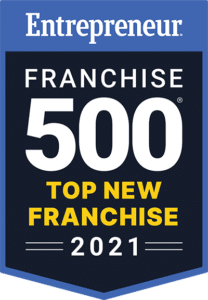 Franchising is a powerful business model, one that Wize Computing Academy® has perfected. Our franchise model stands apart from the rest in children enrichment education industry. What makes us unique? We provide effective franchisee training, very large territories, on-going support from the franchisee community, regular training, and a mutually-beneficial structure between us and our franchisees.
We put young learners on the path to success by teaching them designing, computer programming and robotics. As they attend the classes at Wize Computing Academy, they learn to write programs that will make computers perform tasks that satisfy each child's whims.
Why is Wize Computing Academy® successful?
Multiple Revenue Streams

.
Online Sessions
After-school Coding & Robotics Clubs at Elementary and Middle Schools, and day cares, preschools & Montessoris'
Summer, Winter & Spring Camps
Weekend and Weekday Evening Group or 1:1 Classes
Preparation for Robotics (like FIRST LEGO League) & Coding Competitions
Girls and Boys Scouts STEM Badges & Journey Sessions
Partner with local universities and libraries to offer sessions to learners through their network
Contact Us Today

.
Don't settle for another job. Own your franchise and earn what you're worth. An investment of roughly $40,000 but the rewards are priceless. Call us now and let us answer all your questions or fill in this short form and we'll call you shortly.
Wize Computing Academy Franchise Owner Testimonial

.
Why do young learners and parents LOVE us

?
Designing in 3 dimensions, coding with minecraft, augmented & virtual reality, robotics with drones & LEGOs, and all our courses bring out the awe in children's minds. Our teachers are as excited about the changes they foster in their students as the children and their parents.
Courses are designed to extend Science, Technology, Engineering, Arts & Math (STEAM) learning and expanding a child's mind through the development of critical thinking, logic and reasoning skills. We prepare students to be the innovators, educators, leaders and learners of the 21st century!
We offer our high-quality project-based program at very competitive rates in schools and preschools, so parents do not have to pay high prices & children do not have travel to yet another location!
Parents love that their children learn planning, patience, problem solving, teamwork, and that they gain self-esteem & confidence
Well-proven and evolving project-based curriculum that young learners LOVE!
Franchisee Training Testimonial

.
Note: The presented information is not a franchise offering. A franchise offering can be made by us in a state only if we are first registered, excluded, exempted or otherwise qualified to offer franchises in that state, and only if we provide you with an appropriate franchise disclosure document. Follow-up or individualized responses to you that involve either effecting or attempting to effect the sale of a franchise will be made only if we are first in compliance with state registration requirements, or are covered by an applicable state exclusion or exemption.